IR 2701E Simulation 2013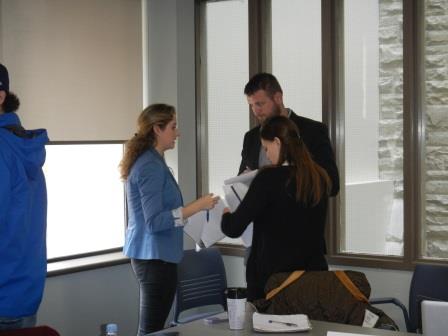 Western's international relations students often study diplomatic meetings. At other times they set out to recreate them. On Tuesday November 19, the IR2701 class held their Simulation of the 1954 Geneva Conference on the French-Indochina War. The class was divided into three groups of approximately eight students each. In each group, students selected a delegate from France, the Democratic Republic of Vietnam, the Soviet Union, Great Britain, the People's Republic of China, the United States, the State of Vietnam, Laos and Cambodia who they would represent in the simulation. Each student then had to research their delegate's background and official position, objectives in Indochina, regional interests, and diplomatic strengths and weaknesses. This exercise forced them to consider the theoretical and practical aspects of peace and war under strict time constraints.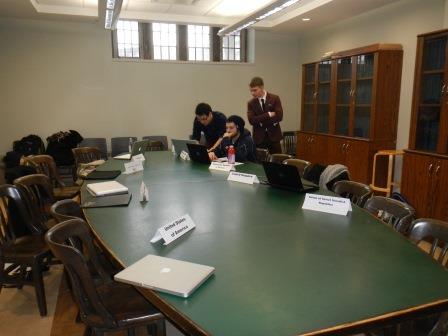 Once the simulation began, the students negotiated toward a settlement on the Indochina Crisis which involved agreeing to a ceasefire and a mechanism for maintaining the peace. Delegates were encouraged to break-off and negotiate directly with representatives from the other states involved to try to achieve their aims. The more creative an approach to conference diplomacy, the better—there were very few limits to how devious or conciliatory the delegates could be. In the end each group drafted a final agreement but the class remained divided on whether peace in Indochina would last.